Last month, we had the pleasure of hosting talented Revenue leaders from diverse marketing roles. Want to get up to speed? Here is a recap of our podcast conversations: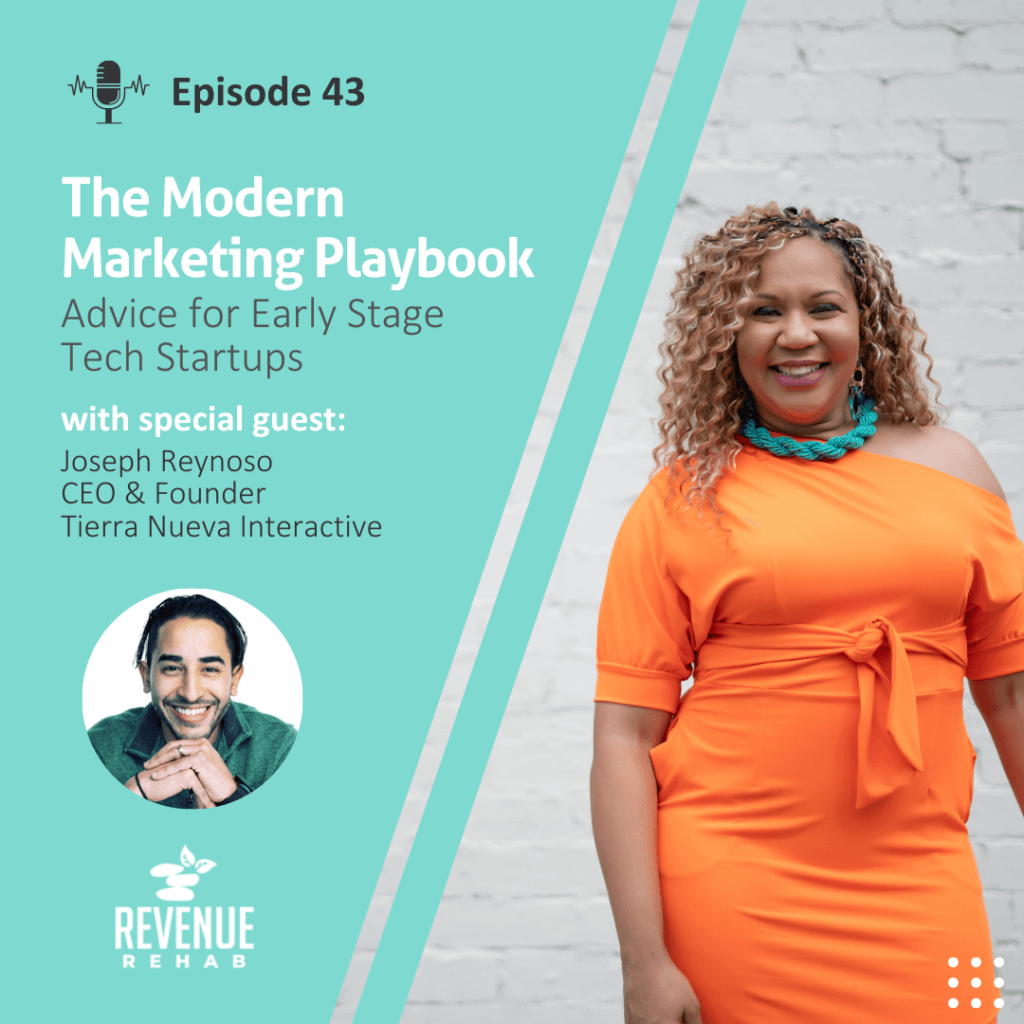 Joseph Reynoso, founder and CEO at Tierra Nueva Interactive, joins Brandi to dive into ''The Modern Marketing Playbook'', Sharing common challenges for early-stage start-ups. He further explains what a Modern Marketing Playbook looks like; he emphasizes ''forging relationships at scale," and shifting mindsets from a traditional playbook which focuses on tactics, to a modern playbook which focuses on mentality. Joseph describes the modern marketer role as a helpful guide, reflecting authenticity and looking out for the best interest of our customers.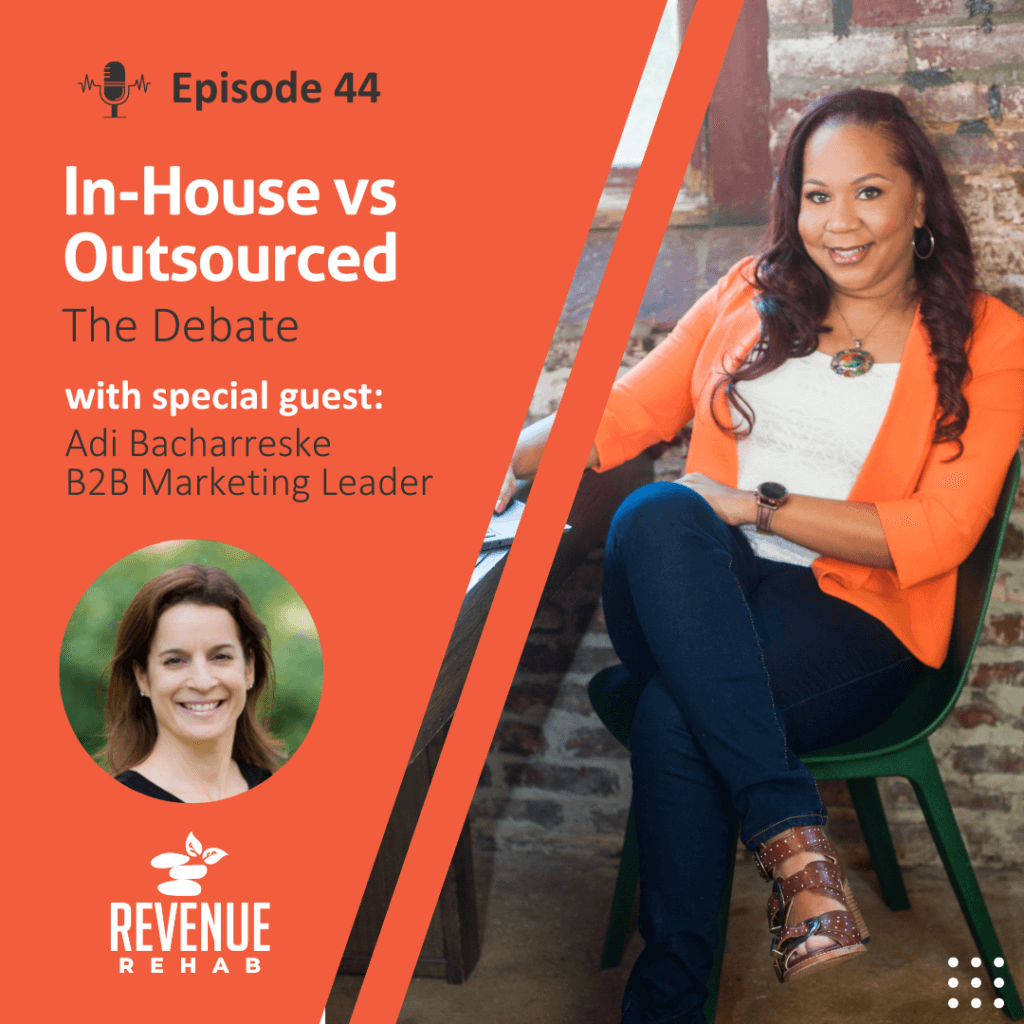 Our host Brandi is joined by B2B marketing leader, Adi B. Reske, to discuss a hot topic in marketing, In-House vs. Outsourced marketing resources. When deciding what to outsource, Adi advises you to evaluate your core expertise. Consider your in-house knowledge and available talent and resources to understand the gap and where outsourcing makes sense for your organization. Adi tackles essential elements to consider in the assessment process, such as team sizes and budgets. She also stresses evaluating the ROI of In-House vs. Outsourcing.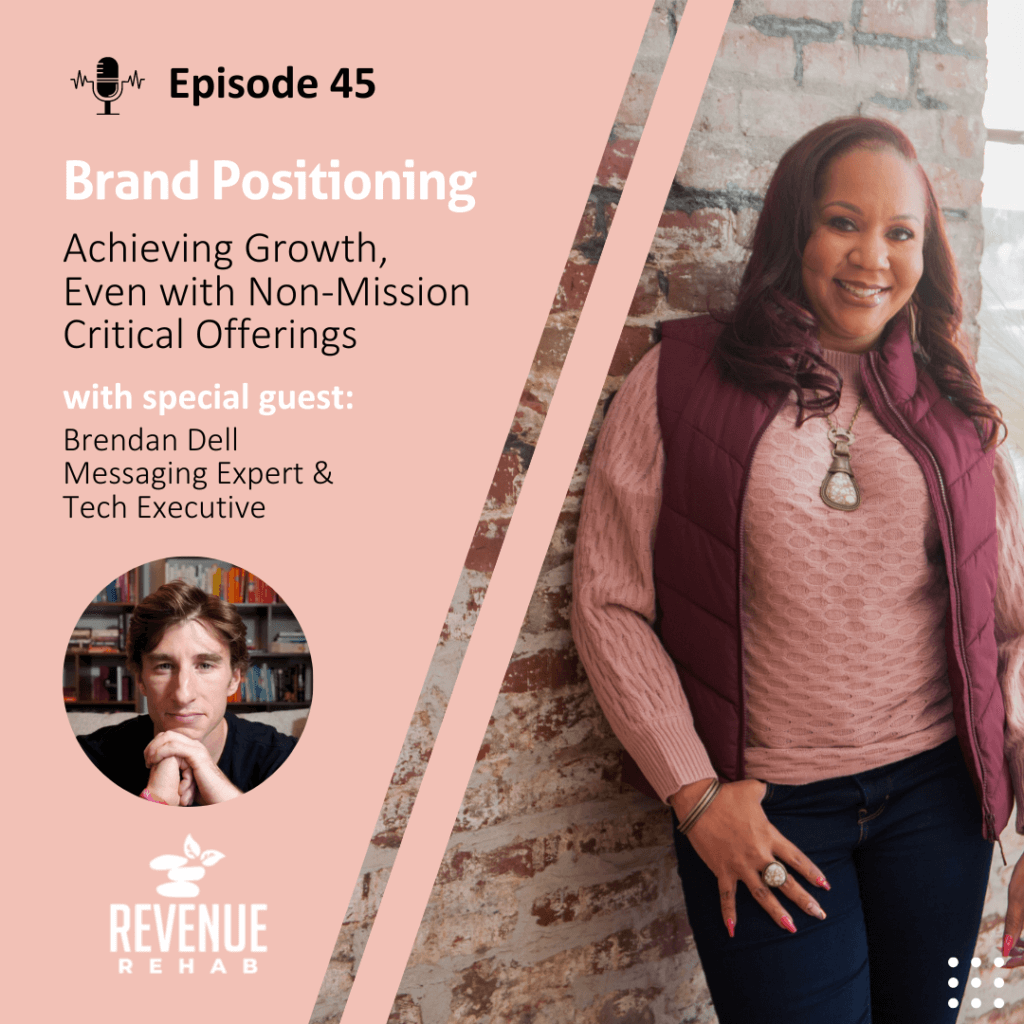 Brendan Dell, Messaging Expert & Tech Executive at Brendan Dell, joins us on the Revenue Rehab couch to tackle "Brand Positioning: Achieving Growth, Even with Non-Mission Critical Offerings." Brendan kicks off the conversation by defining positioning and the must-haves for a successful strategy. According to Brendan, razor-sharp clarity of focus is key. He also emphasizes understanding your organization type, offerings, and problems it solves. He adds that brand positioning should be owned by CEOs, with very few exceptions.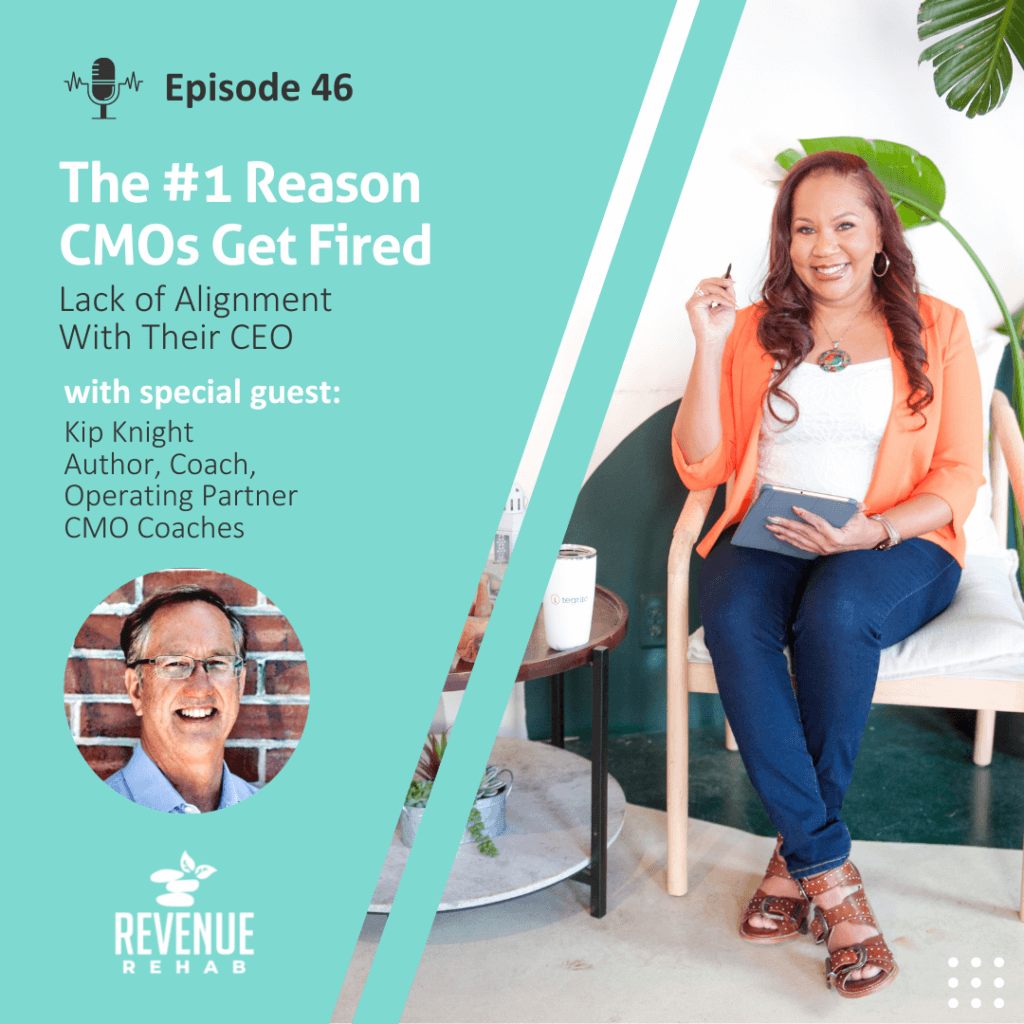 Kip Knight, author, coach, and Operating Partner at CMO Coaches, joins Brandi to discuss ''The #1 Reason CMOs Get Fired''. Kip clarifies why CMOs have the shortest tenure of any C-suite roles. "Marketers are guilty of speaking in the language of marketing, as opposed to the language of business," he explains. Kip also stresses the ''Praise in Public, Coach in Private'' strategy to build positive work relationships and rapport with your CFO and CEO. He also discusses how CMOs can work on the lack of trust that sometimes comes from their CEOs. One thing he encourages CMO candidates to do is to have ''that conversation'' before accepting the job; which will help solidify CEO expectations from the onset.
Check out our full episodes on the Revenue Rehab website to learn more about our podcast. Contact us here to inquire about featuring on a podcast episode.

Happy Revenue Rehabbing!