This 6-part blog series provides a step-by-step guide to help you through the process of conducting a Martech Stack Assessment. In this installment, Andy Shaw talks about evaluating and assessing your stack to locate the parts that are falling behind, which in turn will help you identify the gaps.
In Step 1 and Step 2, you and your team identified the major components of your marketing technology stack and looked at the ways in which those components are connected to each other. Now it's time to take a step back and think about how well your martech stack is helping you achieve your marketing goals. If you haven't downloaded our workbook yet, get it today and start!
This step is the most important because the evaluation that you develop in this step will drive the action plan you use to optimize your marketing technology. If you've haven't been able to complete the first two steps as a team, it is critical that all stakeholders be involved in this third step. To succeed in this step, involve your marketing leadership team, not just the day-to-day hands-on folks. Marketing leadership typically spends a lot of money on the technology in your marketing stack. They need to understand what's working and what's not, which in turn will drive ongoing decisions and activities around marketing technology going forward.
As a team, identify your marketing goals and write them on the whiteboard. Understanding how well each product helps you achieve these goals is critical to assessing your martech stack. Different teams may have different goals, so ensure you capture all team goals in your list. Once you've identified those top marketing goals, enter them into the worksheet we've provided.
Now comes the fun part of the meeting – reviewing and grading the different technologies. Encourage discussion but keep an eye on the clock and don't let things drag on too long. When it comes time to give grades, do a quick poll of the room to see where people stand. If there is no unanimous agreement on a particular technology, do a quick average to assign the score and move on to the next question.
Here are the questions that your team will answer for each product in your marketing stack:
For each of the marketing goals, how much does the tool contribute to meeting the goal? For some tools, a particular goal may not apply. Where the goal does apply, ask the team to think about how the tool helps with achieving the goal. Is it driving you towards the goal or does it get in the way?
How well does the tool meet the goal or function that you identified in step 1? Every tool is designed for a purpose, and many times, more than one. No tool is perfect, but you should be able to come up with a judgement on how well each tool does its job.
How well does the tool work with other components in the stack? This can be a little tricky. The best integrations work cleanly and automatically to share appropriate data with other parts of the stack.
How do the primary users feel about the tool? Talking to the people who use the tool on a day-to-day basis should bring out this kind of assessment quickly.
List three things you wish it could do better. Identifying these gaps can help you pinpoint areas for improvement when you put together your plan for moving forward.
Overall grade: Considering all the other answers, what grade would you give it? This is a bit of a judgement call. Scan across the ratings you've assigned for earlier questions and use that information to determine the overall grade. Keep in mind that these grades will help identify the areas for improvement that will be addressed in our next blog posting.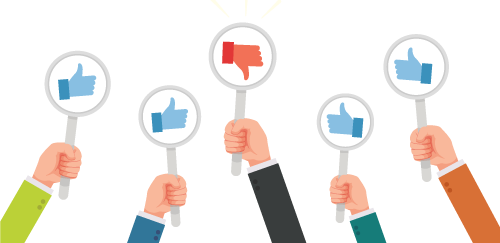 The workbook we have created gives you a place to enter all the grades and comments for each of the products. There are picklists to help you enter grades in a consistent fashion across all the products you currently use. Use the spreadsheet to help focus your discussion and to keep people moving forward during the meeting – you'll be able to see your progress in assigning grades as you move through the sheet.
Remember – making an honest and realistic assessment is critical. Try not to let egos or company affinities interfere with your evaluation. Change can be difficult – both personally and as a business – but bear in mind that an improved martech stack helps everybody. And the best way to an improved stack is through a candid, impartial rating during this step of the process. Once you've held your meeting and answered these questions about the major components of your martech stack, give yourself a high five! You have now officially completed the hardest part of the assessment! In step 4, Jason will provide next steps – how to build on the assessment and use it to improve your martech stack's ability to meet your goals.
Martech Stack Assessment Blog Series;
About the Author

More Content by Andy Shaw